Custom Built Manifolds and Wing Valve Sets
---
Oil Field Valve manufactures manifolds that are guaranteed to accommodate our customer's requirements. At the time of quoting a manifold, we provide not only our best price and delivery but also with an AutoCAD schematic detailing all of the equipment included in the quote.

We can build a manifold with a customer supplied hydraulic choke or can quote you on a new or reconditioned hydraulic choke. We can also supply elevating and non-elevating skids specific to our customer's needs and requirements.

We find good communication between vendor and customer is vital. That is why we provide status reports with pictures, through-out the manufacturing process. At the completion of a manifold, a CD & data book are made for the customer consisting of a job number map, assembly sheets, certificate of compliance, test, and origin, and copies of the test charts.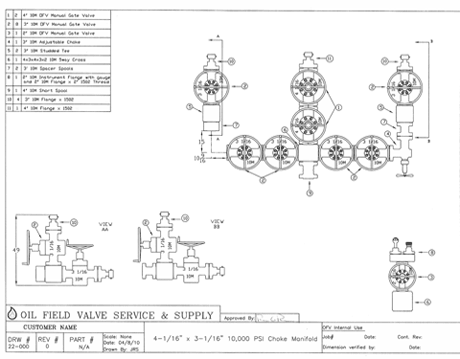 Manifold - Schematic
Click to Enlarge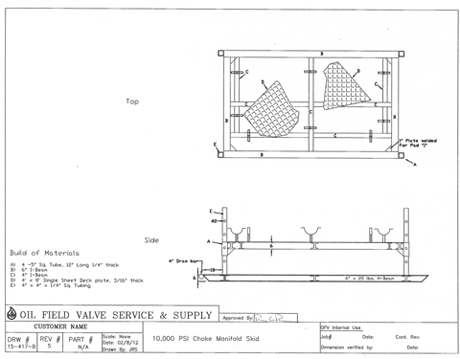 Manifold - Skid
Click to Enlarge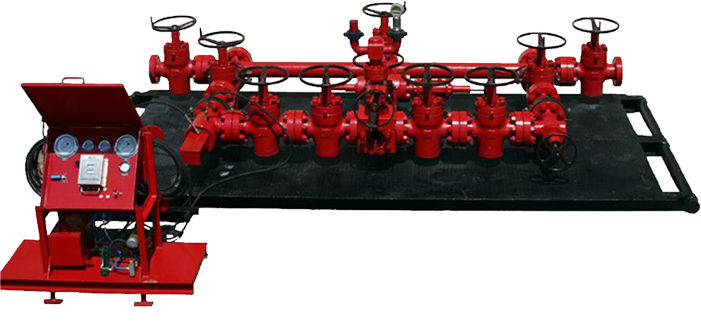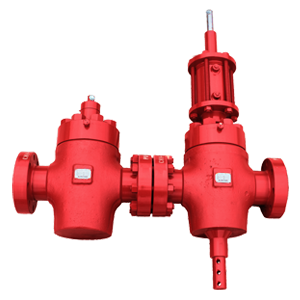 B.O.P. Choke Side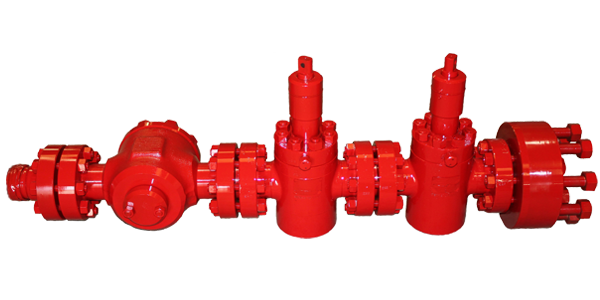 B.O.P. Kill Side